Dynamic Jet Charter and Global Air Charters Sponsors Polo Event
Minnesota-based Therapeutic Riding Center Enriches Children
St. Paul, Minnesota: Dynamic Jet Charter and partner Global Air Charters, both of St. Paul, Minnesota proudly sponsored a VIP Tent at Freedom Farms Polo Event held Saturday, September 9th, 2017. The 10th annual polo match raised money for Freedom Farm.
Freedom Farm is a Minnesota based therapeutic riding center that incorporates the unique characteristics of the equine to improve mobility, build confidence and encourage personal growth in children and adults dealing with physical, mental and emotional challenges. Best of all, 100% of the funds raised at this event went to support the Freedom Farm programs: Therapeutic Riding, At-Risk Teens and Veterans.
"What a fantastic day!" stated Pat Diaz, President of Dynamic Jet Charter. "The sun, the great weather and the excitement of watching the polo match while knowing all the money went to support this great program, made this a truly unique event. Dynamic Jet Charter and Global Air Charters loved being a part of it."
"We were presented an opportunity to sponsor a fantastic charity in our backyard," added Paul Rodsjo, Director of Operations, for Global Air Charters. "Even though we are a global operation, we felt the importance to be a part of the Freedom Farm Event in Minnesota."
The fundraiser included a petting zoo, pony and carriage rides, a professional polo match and more at Blackberg Ranch in Watertown, Minnesota. In 2016, the Freedom Farm Polo Event raised more than $100,000!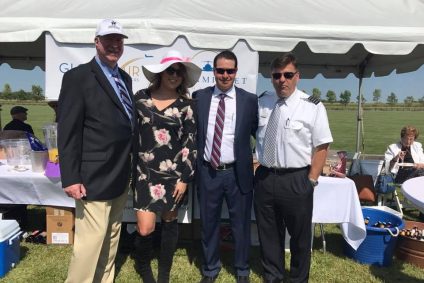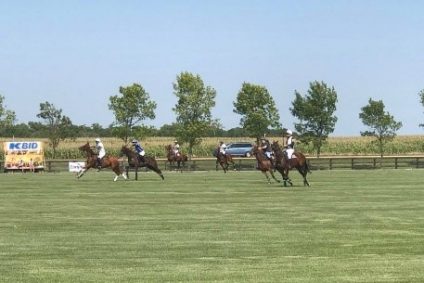 ---
About Dynamic Jet Charter
Dynamic Jet Charter delivers best-in-class private jet charter solutions to more than 10,000 airports worldwide. Premium service standards exceed the expectations of the most discerning clientele using private aviation for leisure or corporate travel making Dynamic Jet Charter the aviation firm of choice for celebrities, professional athletes, politicians and corporate officers.
For more information, please contact Patrick Diaz at:
Dynamic Jet Charter
17011 Lincoln. Ave. #604
Parker, CO 80134
(844) 577-8222 (Office)
(720) 272-1930 (Mobile)
(720) 293-0622 (FAX)
www.dynamicjetcharter.com
Dynamic Jet Charter
515 Eaton St., Suite 603C
St. Paul, MN 55107