Consider the Dynamic Jet Premier Card Program!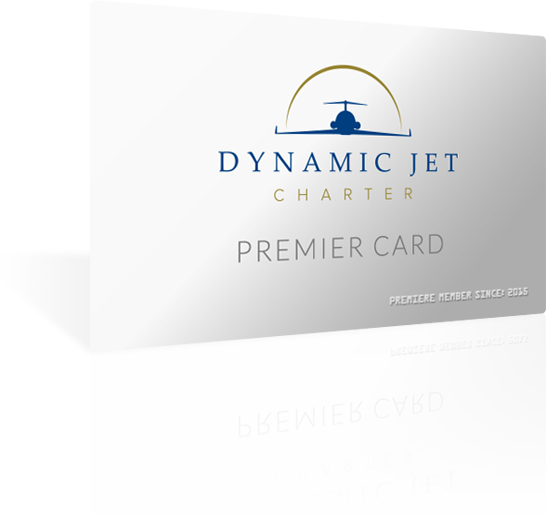 These cards were developed for individuals and businesses that want to enjoy a convenient travel process. Our program offers unparalleled convenience, flexibility and affordability for your private jet needs. Fill out the quick form below for more information.
---
The benefits of the cards include:
Fixed hourly rates

 

No hidden fees 

 

No repositioning charges
365-day guaranteed access with no premiums on peak travel days
Certified ARGUS and / or Wyvern approved aircraft crews
Access a private aviation specialist 24 / 7
No interchange fees for upgrading or downgrading an aircraft
Domestic/global catering and concierge services available
Book in the US with just 24 hour notice on non-peak travel days
Note: there is a 15% hourly rate addition for international trips.